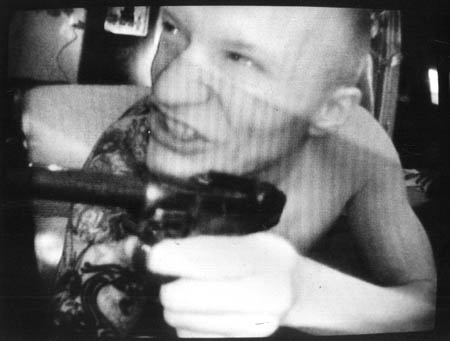 PHILIPP
SCHIEMANN
Music
Literature
Film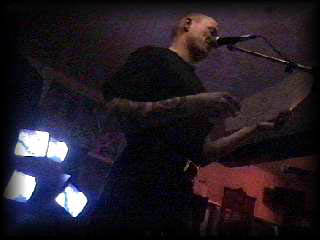 I'm an actor, singer and writer.
I'm always looking for new jobs,
down in movies, spoken word
performances or whatsoever.
This is where I belong:

Henry Miller, Charles Bukowski, William Wantling, David Lynch, Sam Peckinpah, Dennis Hopper, Warren Oates, Re/search, Fakir Musafar, Andy Warhol, Flesh, Trash, Bad, Hollywood, Richard Kern, Velvet Underground, Jeff Dahl, Taisen Deshimaru, Jacob Holdt, Angry Samoans, Dead Boys and many others...








[x]
Literatur (Auswahl)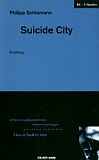 Suicide City
Erzählung
KILLROY
media
ISBN 3-93114021-0
Pussylecken, Herr Schneider, Frühe Stories & Gedichte 1992-1996, Verlag André Henze, ISBN 3-930545-14-4

vertreten in folgenden Anthologien

SOCIAL BEAT / SLAM POETRY: Die außerliterarische Opposition meldet sich zu Wort!, Killroy Media 1997, ISBN 3-931140-11-3

text. zeitschrift für literaturen / 3-4 1998: Social Beat / Slam Poetry, Texte der 90er Jahre, ISBN 3-933545-03-X

Was ist socialbeat?, Publikation zur Mailart-Aktion von Boris Kerensky, Killroy Media 1998, ISBN 3-931140-32-6
Philipp über sein Schaffen, 1997.
[x]
      Film/Video (Auswahl)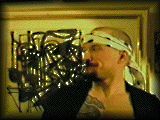 1993 "The Johnny Conscious Report No. 1" gesammelte Sketche & Gedichte, alles entstanden in Eigenregie mit dem entsprechenden Budget.. Einmalige Auflage von 20, signiert und numeriert.
1994 "Trash Retro" das Beste aus Report No. 1, sowie 60 Minuten mit neuem Material. Sonderedition von 10 Exemplaren handsigniert und numeriert.
1995 "Cleaner" Hauptdarsteller: Philipp Schiemann, Regie: Fabian Klatura (Pure Illusion Filmproduktion), 90 Minuten Trash, Auflage 1000.
1996a "Rost" 2. Hauptrolle: Philipp Schiemann, Regie: Ullrich Fleischer, 30 Minuten SF-Action mit Making of, Auflage 300.
1996b "Skyclad-inequality Street" Clip für MTV und Viva, Hauptrolle.
1996c "Strangeways" Hauptdarsteller: Philipp Schiemann, Regie: Christian Rzechak, 51 Minuten Action + Making of.
1996d "Lacrimosa" Clip für MTV und VIVA, Hauptrolle.
1997a "Boiled Baby" Hauptdarsteller: Philipp Schiemann, Regie: Fabian Klatura.
1997b "Rock 'n' Roll Apocalypse" mit Philipp Schiemann als Gast, Regie: Fabian Klatura
1997c "Masters of Trash" Neue, in Eigenregie entstandene Trash Episoden aus dem Hause Schiemann, play: Masters of Trash: Eastern Hardcore 2.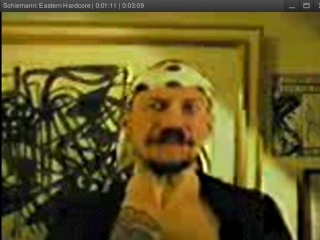 Link zu www.untergrund-blättle.ch:
...noch eine Schaufensterpuppe kaputt machen
Ein Interview mit Philipp Schiemann
Das abgedruckte Interview repräsentiert nur einen Ausschnitt aus einem anderthalbstündigen Gespräch mit Philipp Schiemann. Der Hauptakzent liegt auf seinem filmischen Werk...
[mehr]
[x]
      Audio (Auswahl)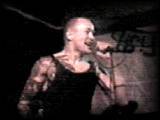 1989 Gründung der Gruppe "Nirvana Needed". Es existieren nur Audiocassetten.
1993 Johnny Conscious & Six Pack Riot Cum Shots 4-Track Maxi CD (incl. 1 x Spoken Word).
1994a Johnny Conscious Life is Big 15-Track CD + 12seitiges Booklet (incl. 1x Spoken Word)
1994b Sampler Fuck your illusions 3 (Wolverine Records)
1995 Johnny Conscious Sick Love 6-Track Maxi Vinyl in blau/gelb (enthält Textblatt sowie signiertes und numeriertes Plakat),

Rock 'n' Roll Idiot

1996a Philipp Schiemann Le petit journal 9-Track CD
Neun selbstverfaßte Stories von 1992-1995 in deutscher Sprache, 60 Min., handsigniert, numeriert + Aufkleber

Jugendschwank

1996b Sampler: Harakiri, Stuttgart
(Heft + CD in 3000er Auflage, Song aus dem Album Sick Love).
1997 Conscious feat. Jeff Dahl Blue Movie
13-Track-CD + 24seitiges Booklet


Divine

,

Blue Movie

,

Getaway feat. Jeff Dahl

,

Pimp 72

,

Mexican Train Station

,

Blues Jam

.